YOU DESERVE TO HAVE A MEANINGFUL COLLEGE EXPERIENCE. WE'RE HERE TO HELP.
The Transition Leaders are a group of students who, in partnership with the Department of Student Transitions, provide intentional experiences that support the unique needs of students in, through, and out of UGA.
Want to chat with someone who has successfully
navigated transitions during college?
Click the button below to request a meeting with a Transition Leader who can help you navigate your college experience by connecting you to campus resources and sharing tips and tricks for how they navigated their college experience. Upon submission of the form, your Transition Leader will reach out to you to confirm the time and location of your meeting.
Interested in Becoming a Transition Leader?
Applications for the 2023-2024 Transition Leader team open on Monday, January 9, 2023 and close on Sunday, February 12, 2023 at 11:59 pm. There will be a virtual information session on Thursday, February 2, 2023 at 4 pm.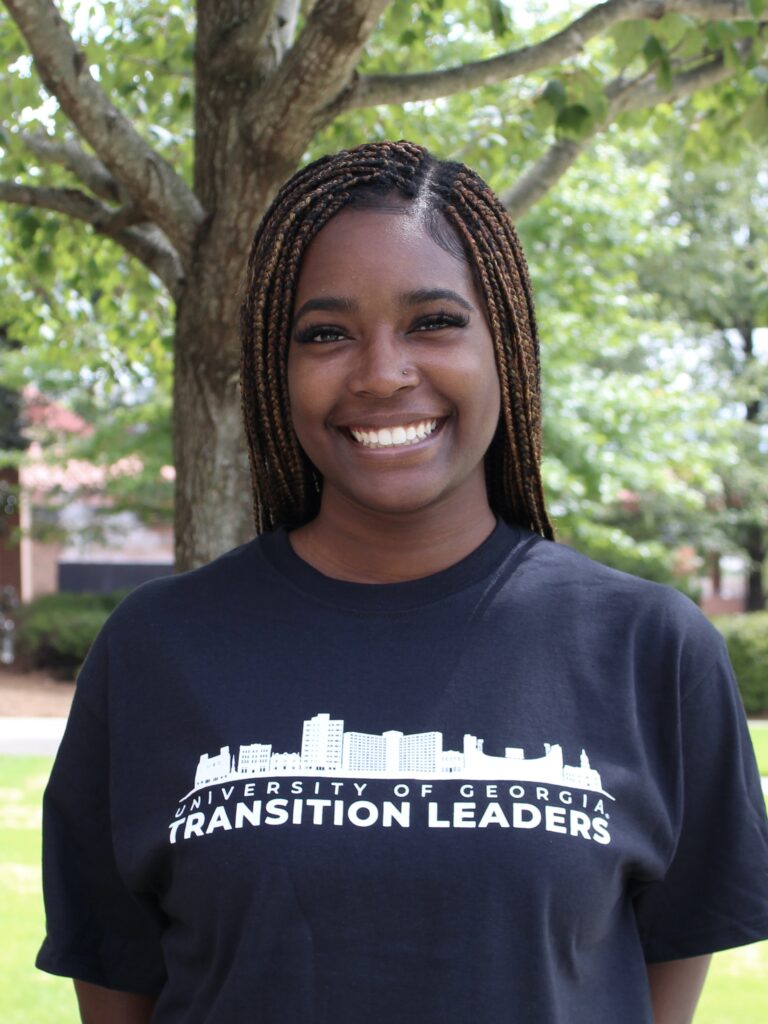 Hometown: Douglasville, GA
Identities/Involvement: Transfer Student, C.L.A.S.S. Advocate, National Society of Black Engineers, New Student Orientation
Availability: Mondays, 9 am – 12 pm & 3 – 5 pm; Wednesdays, 1 – 2 pm; Fridays, 9 am – 2 pm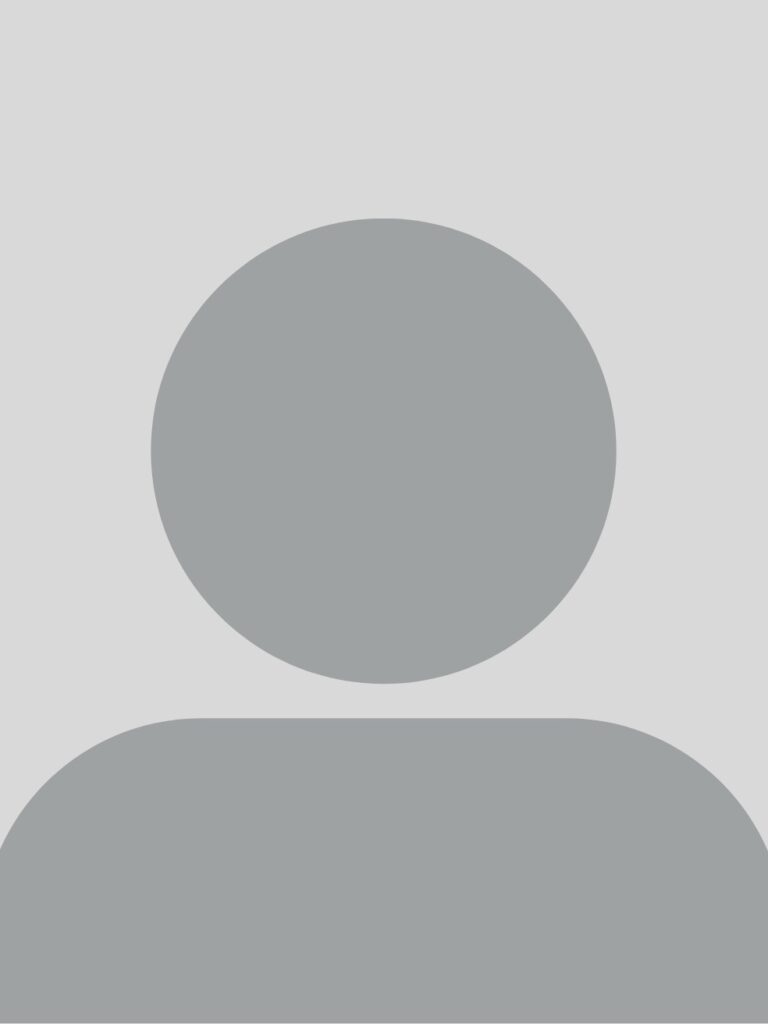 Major: Management Information Systems
Hometown: Johns Creek, GA
Identities/Involvement: UGA MindBlowers, Delta Sigma Pi, Study Abroad
Availability: Mondays, 5 – 6 pm; Tuesdays/Thursdays, 10 – 11 am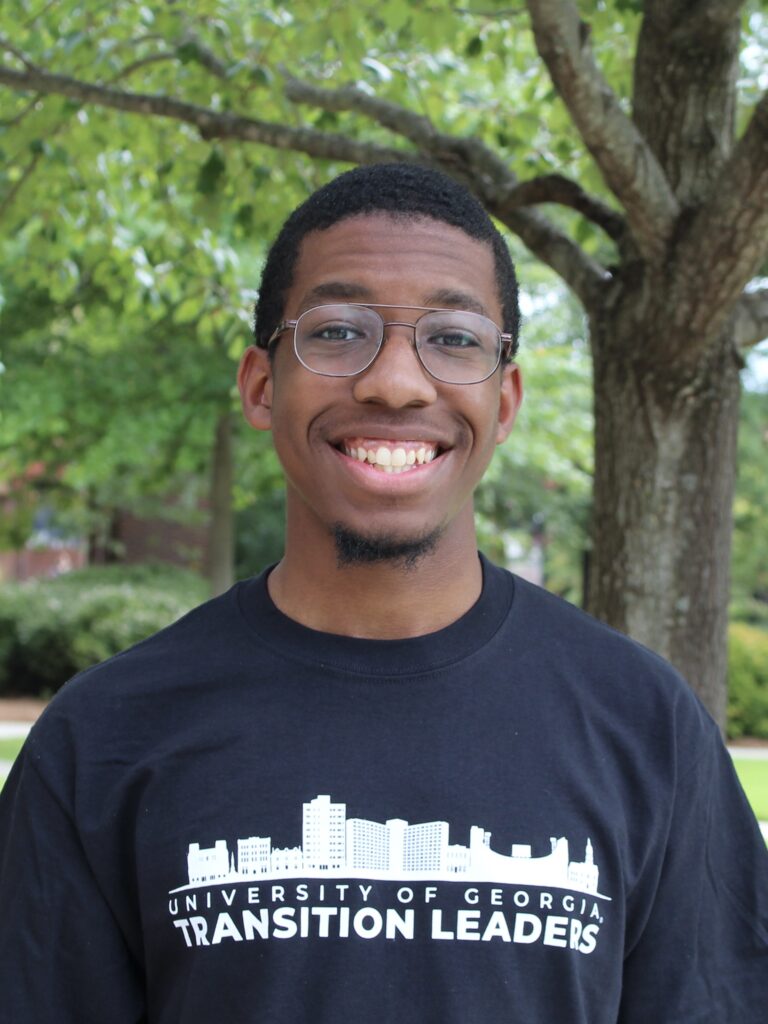 Major: Biological Science
Hometown: Thomasville, GA
Identities/Involvement: Rural Student, African-American, Pre-Med, Georgia Daze Minority Recruitment, IMPACT, LSAMP, Peer Tutoring, Visitors Center
Availability: Mondays, 1 – 2 pm; Thursdays, 1 – 7 pm; Fridays, 2 – 7 pm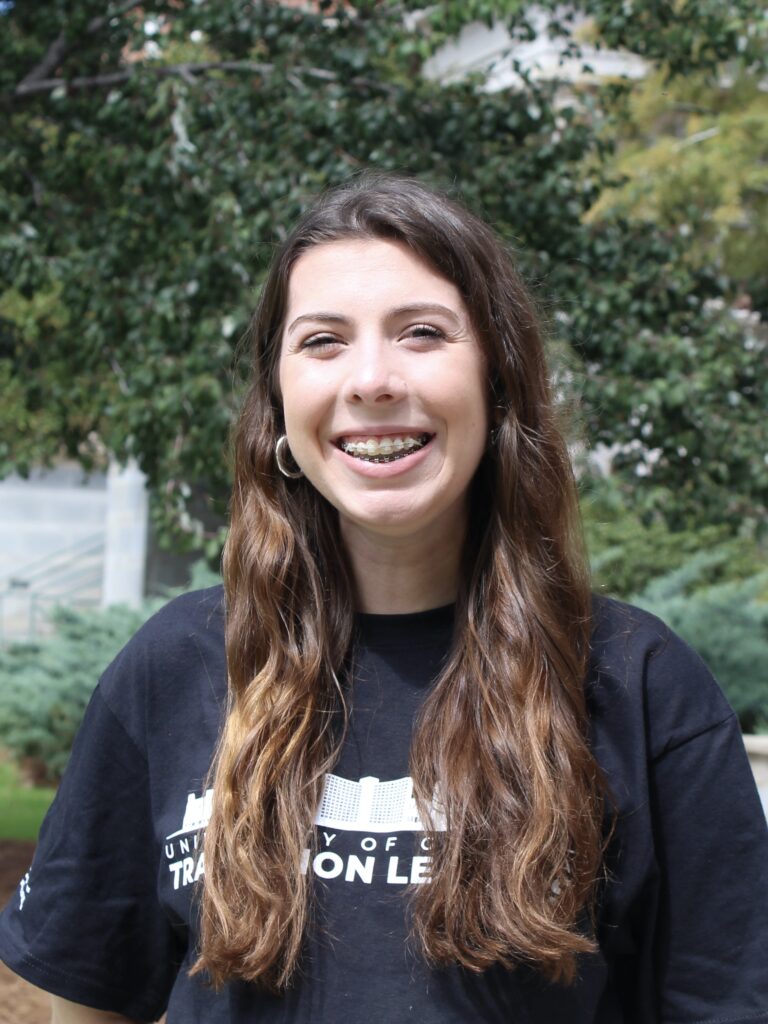 Identities/Involvement: Georgia Commitment Scholar, Pre-Law, University Union, Criminal Justice Society, SPIA Research
Availability: Mondays/Wednesdays, 11:30 am – 1:30 pm, Tuesdays, 12:30 – 2:30 pm
Identities/Involvement: Greek Life, UGA Miracle, Public Relations Student Society of America at UGA
Availability: Tuesdays, 3 – 6 pm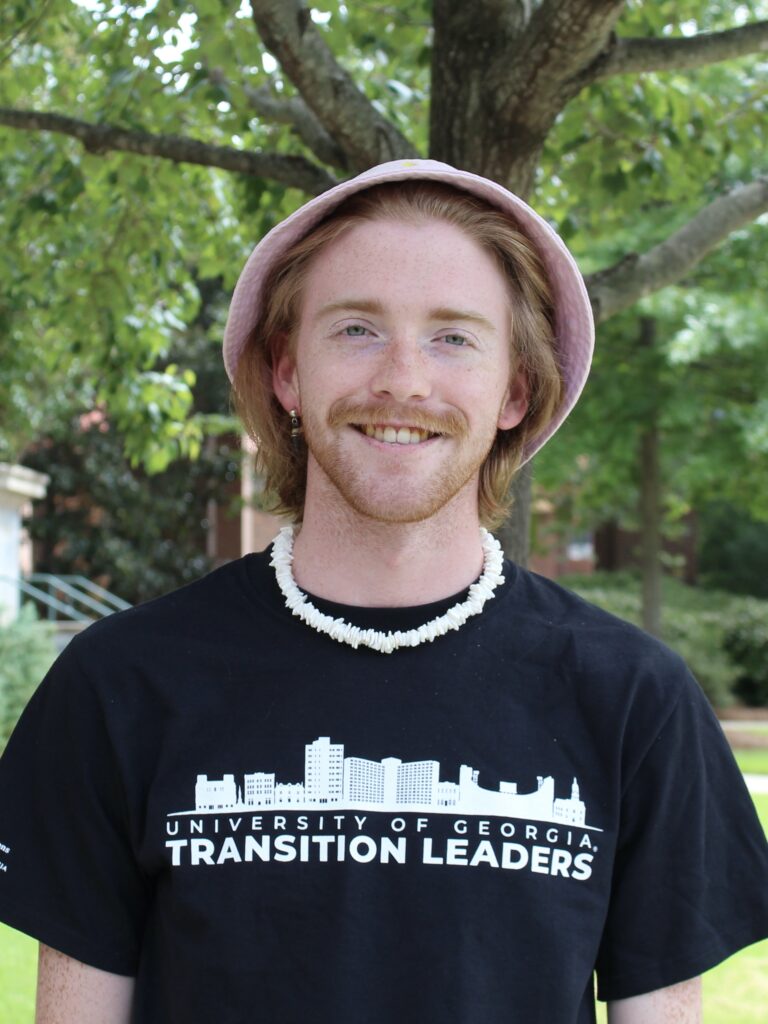 Hometown: Thomasville, GA
Identities/Involvement: ServeUGA, Demosthenian Literary Society
Availability: Tuesdays, 1 – 4 pm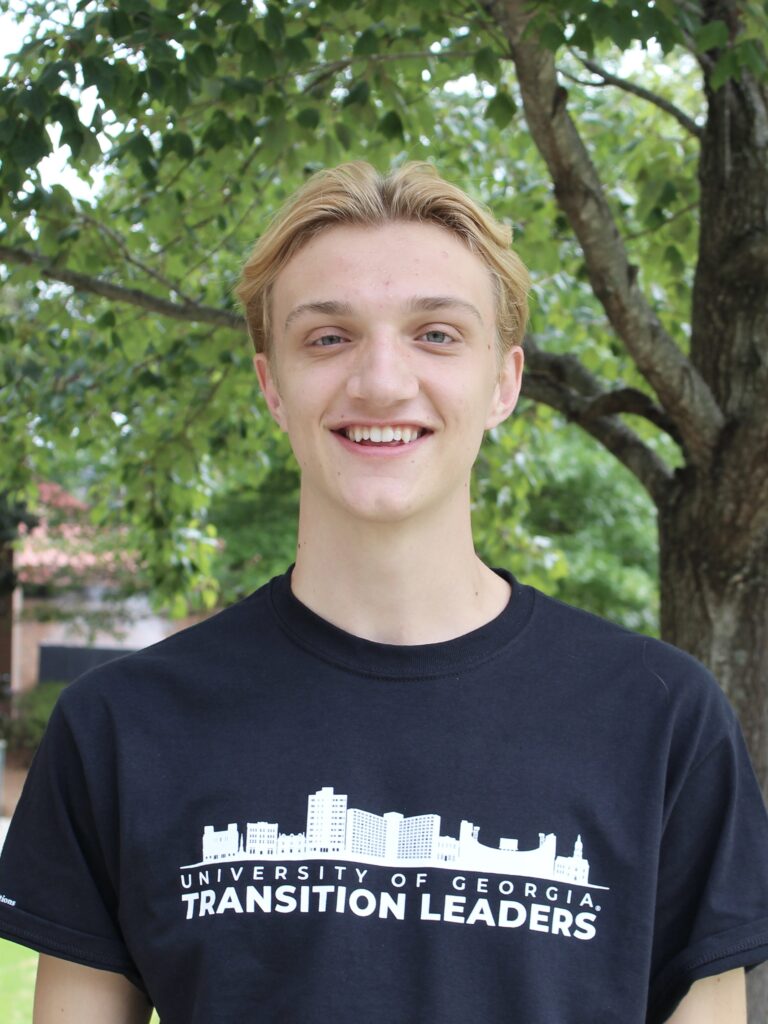 Majors: Biology and Human Development & Family Science
Identities/Involvement: Pre-PA, University Health Center Ambassador, Student Health Advisory Committee, Undergraduate Research, Campus Kitchen, Dawg Camp, Institute for Leadership Advancement
Availability: Mondays, 5 – 7 pm; Tuesdays, 3 – 4 pm, Wednesdays, 2 – 3 pm
Majors: Nutritional Sciences
Identities/Involvement: Person of Color, First Generation, Child of Immigrants, UGA Wesley, SWAB, Fresh Express, Community Services Assistant – UGA Housing, Carribean Student Association, Campus Kitchen
Availability: Mondays, Wednesdays, Fridays, 10:30 am – 1 pm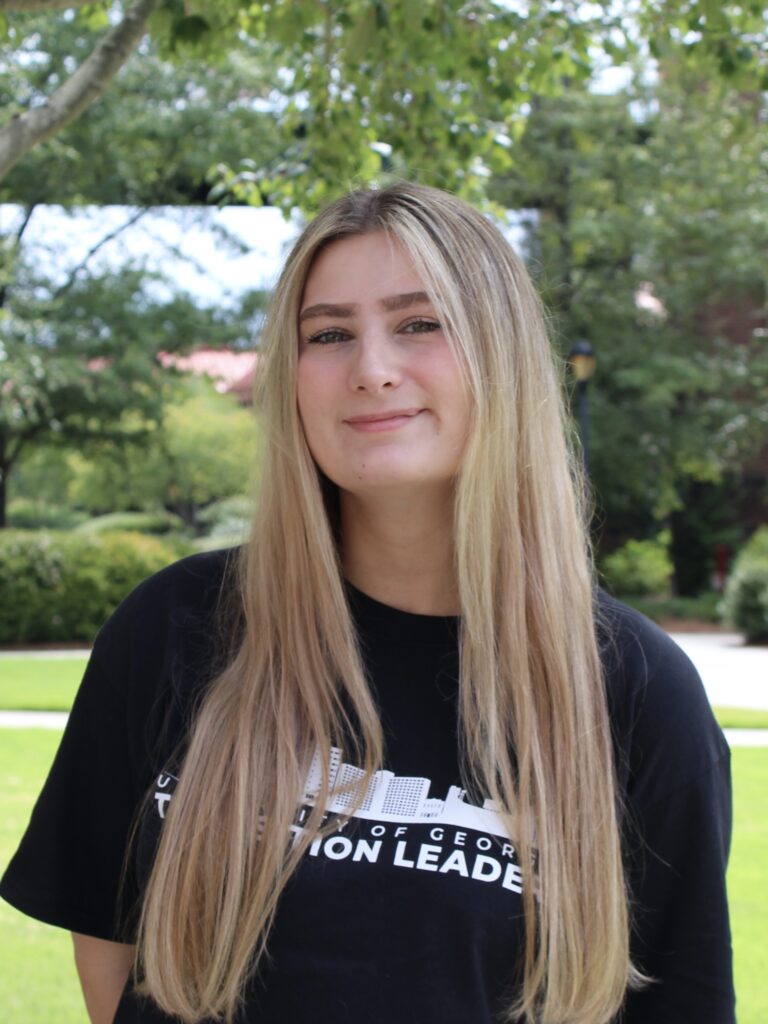 Identities/Involvement: Greek Life, Dawg Camp, Catholic Dawgs, Women in Media, Community Services Assistant – UGA Housing, New Student Orientation
Availability: Mondays, 2 – 4 pm; Tuesdays/Thursdays, 1 – 3 pm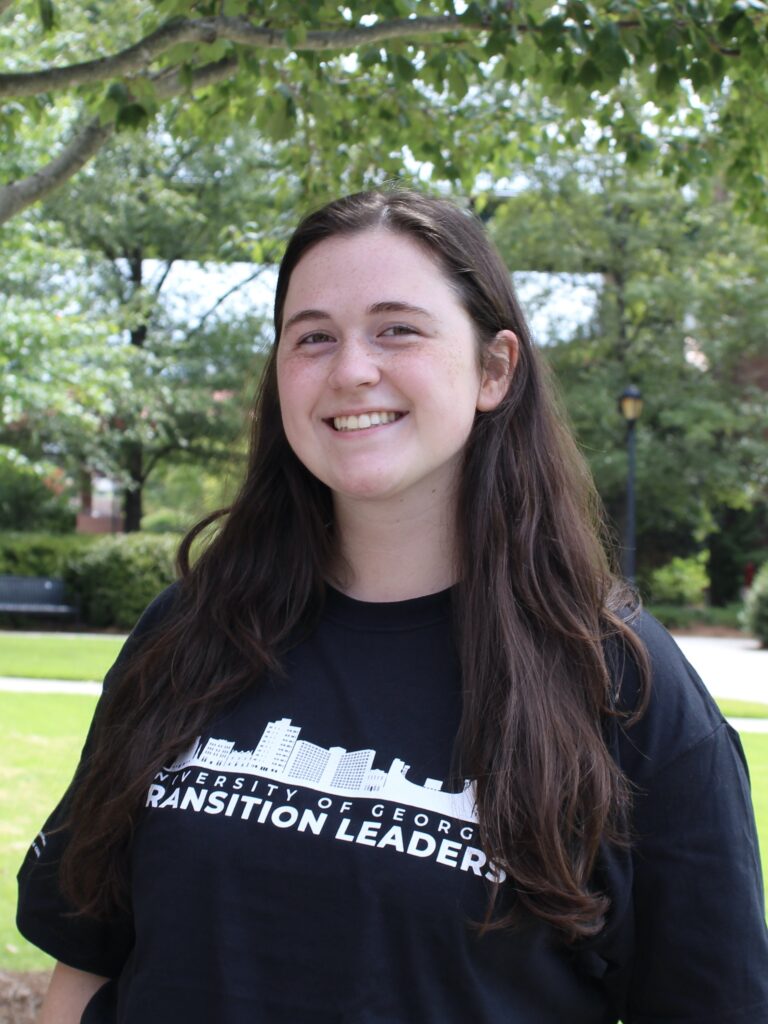 Identities/Involvement: Transfer Student Club Founder/President, Leadership UGA Peer Facilitator, Photographer with Pandora Year Book and The Chapel Bell
Availability: Mondays/Wednesdays/Fridays, 2 – 5 pm; Tuesdays/Thursdays, 1 – 3 pm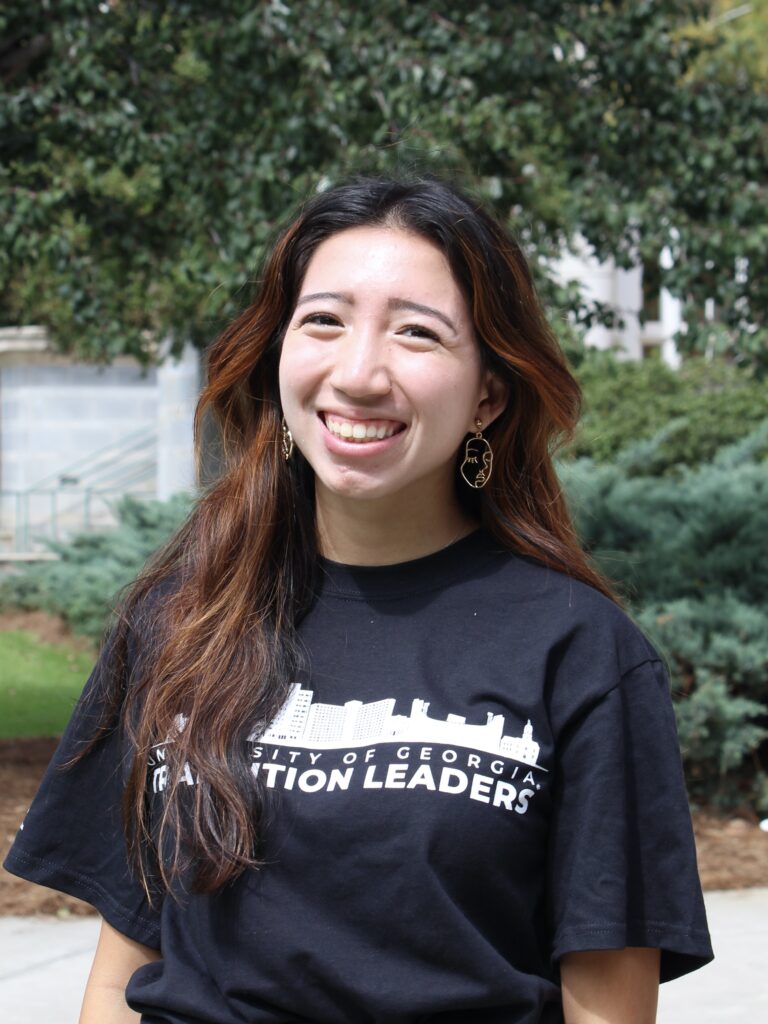 Major: Landscape Architecture
Identities/Involvement: UGA Hillel, Sigma Delta Tau, Georgia Students of Landscape Architecture, Filipino Student Association
Availability: Mon., 10 am – 12:30 pm; Wed., 10 am – 12:30 pm, 4:15 – 5:15 pm; Fri., 10 am – 1:40 pm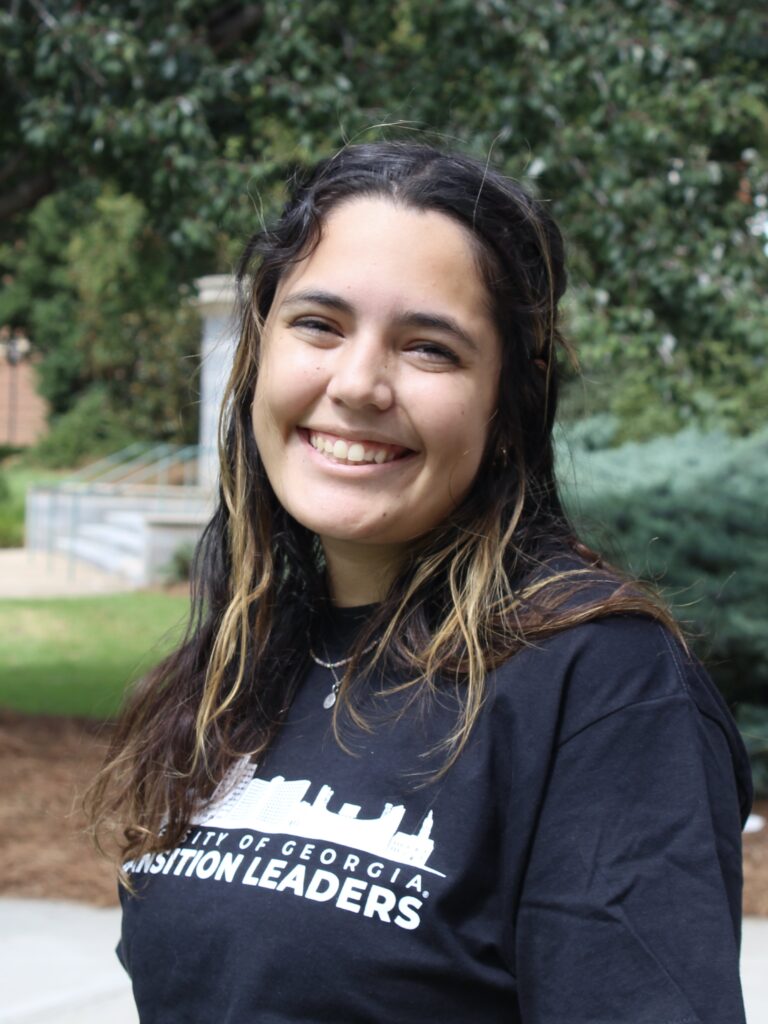 Majors: Public Relations and English
Identities/Involvement: Multiracial, Dawg Camp, Digital Dawgs, Undergraduate Admissions, Talking Dog Agency
Availability: Availability Coming Soon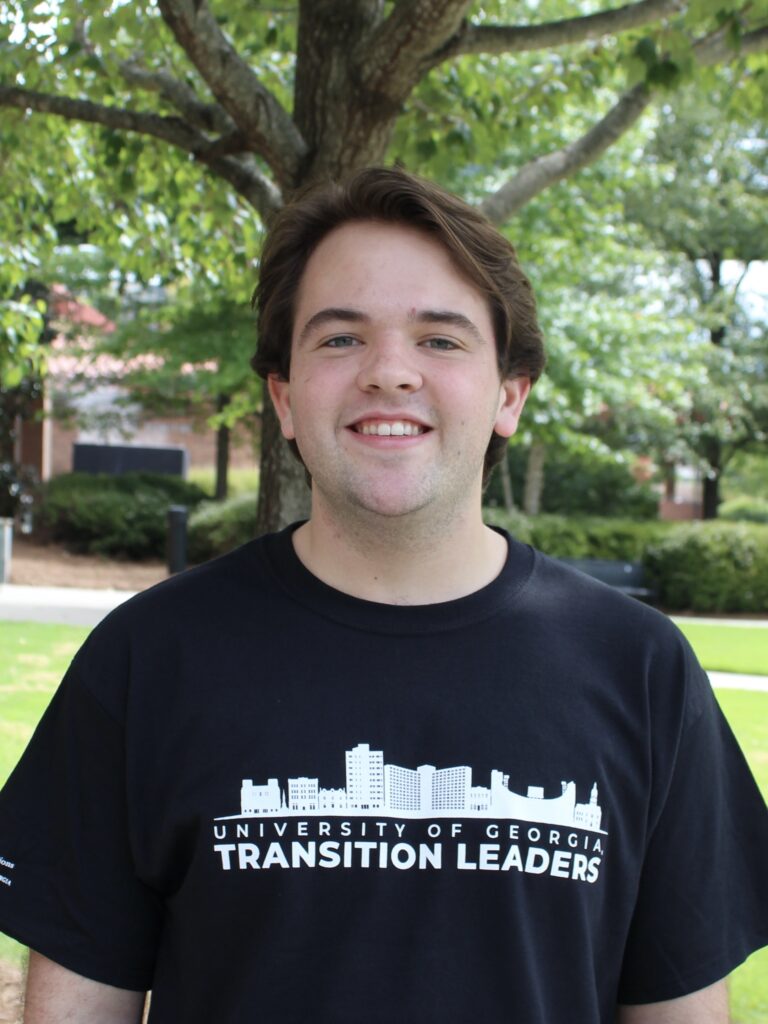 Majors: Mechanical Engineering
Hometown: Walnut Grove, GA
Identities/Involvement: Secular, Spring Admit, STEM Major, Pre-Law, Athens Chautauqua Society, Student Government Association, Socratic UGA, Dawg Camp
Availability: Mon., 1:45 -2:45 pm & 4 – 6 pm; Wed., 8 am – 12 pm & 2 – 5 pm; Fri., 9:30 am – 12 pm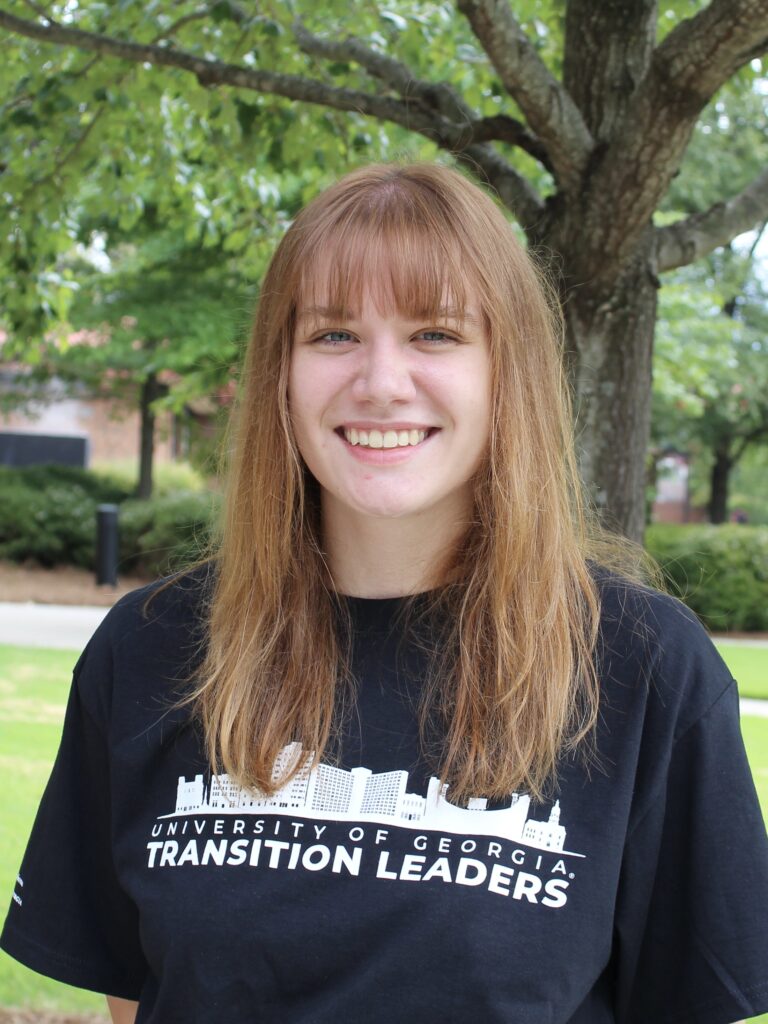 Majors: Political Science and Criminal Justice
Identities/Involvement: Women's Studies Student Organization, Serve UGA, Delta Phi Epsilon, Dawg Camp
Availability: Mondays/Wednesdays, 12:30 – 2 pm; Thursdays, 12:30 – 4 pm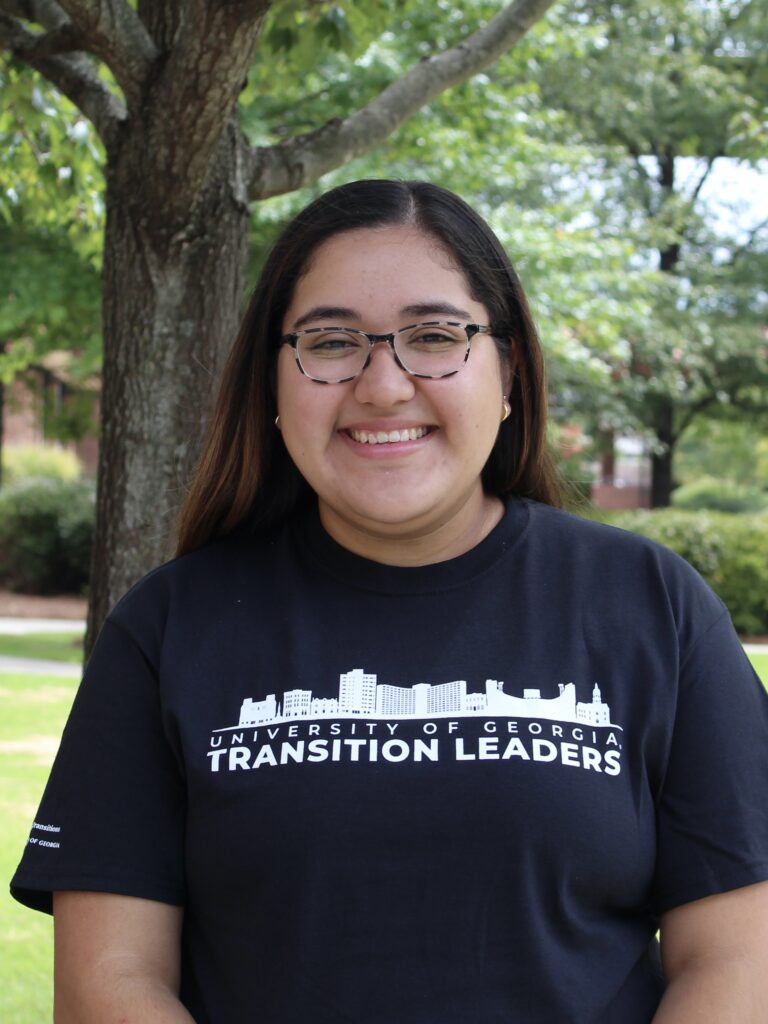 Majors: Business Management and International Business
Identities/Involvement: Dawg Camp, Women in Business, Rescue Paws UGA, Rural Student Ambassadors
Availability: Mondays/Wednesdays, 10:10 – 11 am; Tuesdays/Thursdays, 11 am – 12 pm